Bristol-based agricultural software specialist Agrantec has agreed a two-year sponsorship deal with regional food and drink award scheme, the Taste of the West Awards.
Agrantec will support the 2016 Champion Meat & Poultry award, the winner of which will be announced at the awards ceremony at Exeter Cathedral on October 4.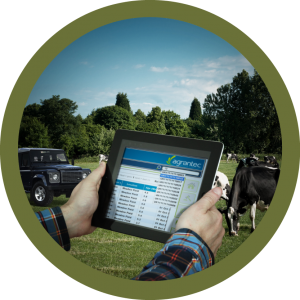 The category champion will be selected from the 24 South West food producers who received awards in the 2016 scheme.  Next year Agrantec will sponsor the Champion Ready Meals, Soups & Light Eats category.
Agrantec was set up in 2010 by managing director Martin Coates. It develops and supplies food production and processing systems and software to help food businesses work more effectively and so improve the quality, safety and supply chain management of our food.
Agrantec's NotaZone software suite is designed to streamline compliance with food production legislation and provide a sophisticated food production tracking system.
As well as saving time, the program includes a Follow This Food module that creates an 'active' food label. Any consumer scanning this label with a smartphone can easily trace the origin of the food by tracking every stage of the production process between farm and fork – from source animal, farm or field.
Martin Coates said: "Automating the process of complying with all of the relevant food legislation enables producers to offer a wealth of information that is just not possible with existing 'passive' labels.
"The South West is home to some of the best quality food in the country and now producers in the region can provide their customers with the added value that comes with truly effective origin labelling. I am a keen supporter of South West food producers and I am delighted to support the great promotional work carried out by Taste of the West, both this year and into 2017."
Taste of the West chief executive John Sheaves added: "We are delighted to welcome Agrantec as one of our sponsors of the Taste of the West Awards. Taste of the West's membership is growing and therefore the need increases for technical support from companies like Agrantec who can offer our members key advice. I know Agrantec will provide invaluable support to our members in their pursuit of excellence in the food industry."